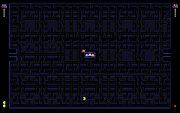 The Board is an infinitely looping subspace between The Ghost Box and the Universe. It was created by Jehova in order to trap Pac-Man forever. However, Pac-Man has been known to break out of these from time to time, many thanks to The Power Pellets. The Power Pellets were placed on to the board with the help of Cheezus and caused them to infinitely loop as long as the board stands. The board, however, is destroyable, shown by Pac-Man's Big-Bang, which causes it and the Universe to disintigrate and leave room for another, much larger universe, at which point Jehova must create another Board and trap Pac-Man in it.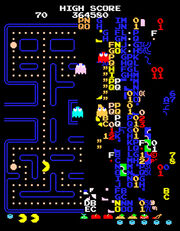 Ad blocker interference detected!
Wikia is a free-to-use site that makes money from advertising. We have a modified experience for viewers using ad blockers

Wikia is not accessible if you've made further modifications. Remove the custom ad blocker rule(s) and the page will load as expected.